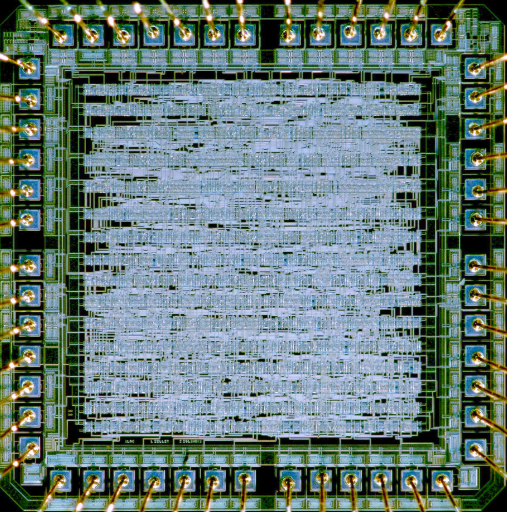 Additional pictures below, click to see larger versions



by
---
Main Details
| | |
| --- | --- |
| Application | Audio |
| Technology | 2000 |
| Manufacturer | VLSI Tech |
| Type | Semester Thesis |
| Package | DIP64 |
| Dimensions | 3200μm x 3200μm |
| Gates | 2500 |
| Voltage | 5 V |
| Clock | 12 MHz |
Description
ILAC stands for "Integrated Logic Analyzer Chip". The chip is designed as a peripheral for microprocessors to be used as part of a "pocket" logic analyzer. It contains the following components:

16 channel state and edge sensitive triggerlogic.
Control of an external fast SRAM
A programmabla trigger logic for each input
Two counters to determine the relative position of data acquisition window relative to the trigger signal.
A Microprocessor bus interface.
Related Publication
No related publications yet