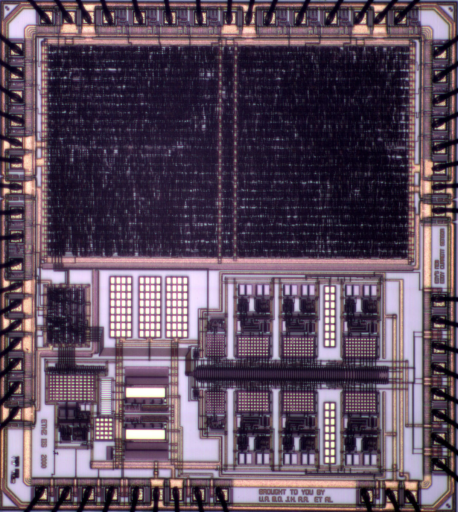 by
---
Main Details
Description
Short distances between metallic objects can be measured through eddy current sensors in a relatively simple and inexpensive way. Conventional methods are based on the change of the sensor's resonance frequency dependent on the distance to the object. However, new concepts are required if the minimum distance between sensor and object is too long and the resulting sensitivity of the sensor is too low.

In this work different readout concepts in comparison to the already implemented discrete PCB-based solution was evaluated and a proposal for an overall system architecture was made. A pair of eddy-current sensors are excited by a 312.5 kHz generator. The amplitude of the sensor output depends on the distance to the metallic object nearby. Measured signals are in the range of a few millivolts to 150 mV with a large common-mode content. The signals are demodulated right after the amplification and lowpassfiltered as well as digitized through a 10 bit analog-to- digital converter afterwards. A delay element allows proper demodulation by compensating the existing phase shift due to sensor and instrumentation amplifier

Due to the limited space near the sensor it was a must to achieve a 2-channel single-chip solution. The chip contains a sine generator (based on a variable gain SC integrator) with output buffer, two 12 bit demodulating Sigma Delta modulator channels, a two channel digital decimation filter and a DSP compatible serial interface. The input amplifier has been integrated on a separate chip for testability reasons.

The circuit has been implemented in a 0.6um two-metal CMOS process and has been tested succesfully. The desired overall effective resolution of 10 bits has been attained while keeping power consumption below 20 mW (including the output buffer).
Related Publication
Michael Oberle, Robert Reutemann, Juergen Hertle, Qiuting Huang, "A 10-mW two-channel fully integrated system-on-chip for eddy-current position sensing in biomedical devices", IEEE Journal of Solid-State Circuits, Jul 2002, Vol: 37 , Issue:7, page(s): 916 - 925., DOI: 10.1109/JSSC.2002.1015691