EDGE_Receiver (2009)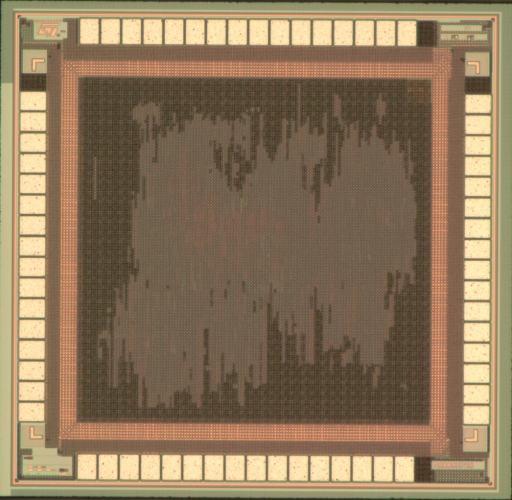 by
---
Main Details
| | |
| --- | --- |
| Application | Communication |
| Technology | 130 |
| Manufacturer | STM |
| Type | Research Project |
| Package | QFN64 |
| Dimensions | 1450μm x 1450μm |
| Gates | 100 kGE |
| Voltage | 1.2 V |
| Power | 1.3 mW (40MHz,0.6V) |
| Clock | 172 MHz |
Description
EDGE Evolution as the latest TDMA based communication standard offers a simple solution to increase the spectral efficiency of GSM mobile communication systems. This standard offers sufficient performance for most mobile applications and the benefit of reusing the existing hardware for mobile operators. This can be interesting for rural areas and developing countries, where large cell areas and low infrastructure costs are demanded by the communication services companies.

Evolved EDGE introduces several new technical features which require new sophisticated solutions, as e.g., transmission modes with higher modulation orders. These exacerbate the channel equalization and demodulation of the received signals.

The digital baseband for GSM/GPRS/EDGE has been implemented in this low-power, low-cost receiver ASIC. This prototype served as a starting point for the implementation of the digital baseband for Evolved EDGE (c.f., 'EDGE-V2Receiver').
Related Publication
No related publications yet