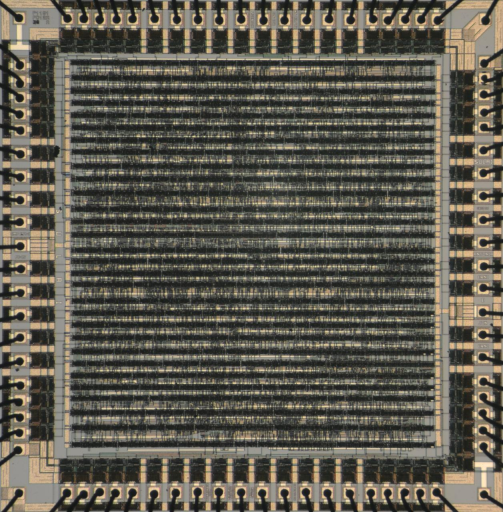 by
---
Main Details
| | |
| --- | --- |
| Application | Industrial |
| Technology | 1200 |
| Manufacturer | VLSI Tech |
| Type | Semester Thesis |
| Package | PGA84 |
| Dimensions | 3200μm x 3200μm |
| Gates | 5 kGE |
| Voltage | 5 V |
| Clock | 10 MHz |
Description
If it is too costly to connect small sites to a power grid, photovoltaic systems can be used. To simplify the control of such an isolated system we designed "Sulai", an ASIC, which takes care of the panel movement as well as of the battery charging an discharging process.

To optimize solar energy conversion the panel is following the sun by two electric motors. Actual values for elevation and azimuth are calculated continously by the ASIC using time and data stored in an EPROM.

Sulai is able to handle two accumulatros by controlling their charge and discharge currents, their voltages and temperatures. Whenever one of these parameters exceeds, predefined limits, the controller separates the corresponding device from system.

To prevent losses due to "memory" effects, Sulai periodically discharges one of the batteries and measures its actual capacity. This value serves as reference for a charge/discharge level calculation which can be viewed along with time, current, voltage or temperature on a display.
Related Publication
No related publications yet