Chips by IIS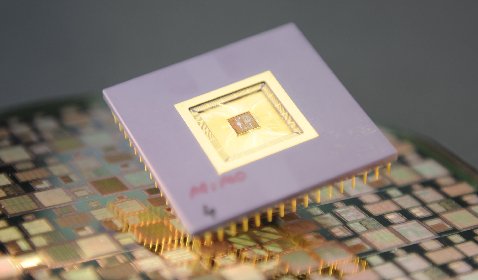 By the
DZ + IIS - D-ITET - ETH Zurich
---
Welcome
To the chip gallery of the Integrated Systems Laboratory of ETH Zurich, brought to you by the Microelectronics Design Center.
Currently we have: chips on display. Browse by:

[Pictures] [Years] [Designers] [Applications] [Packages] [Full Table]
---
Contents
You can browse the gallery by:
About the data
Most of the data in this gallery is from the Research Reviews of the Integrated Systems Laboratory. The year in which the chip is manufactured has been decided according to its entry in the research review. Although we try to get the details correct, there might be mistakes in performance figures. We have many chips that have multiple designs in them. In these cases, the performance figures will refer to one of the designs in the chip.
You can help
We are actively working on this webpage, and collecting more information on our earlier chips.
Did you work on an ASIC project at the IIS?,
Are there any mistakes, missing information?, typos in names ?
Is there a related publication that we are missing?
Do you have anectodes about a chip ?
Do you want to add personalized information to the author pages?