Klimabus (1996)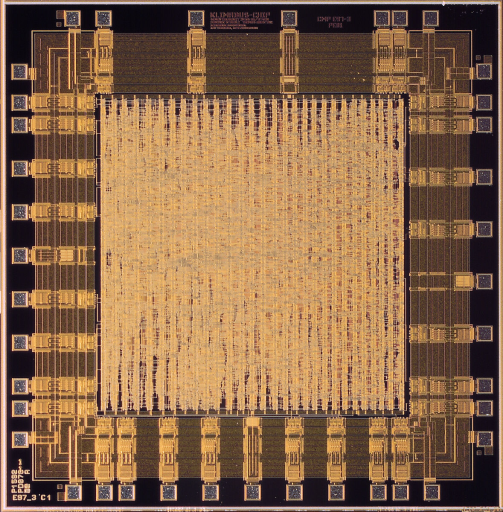 by
---
Main Details
| | |
| --- | --- |
| Application | Industrial |
| Technology | 800 |
| Manufacturer | ES2 |
| Type | Semester Thesis |
| Dimensions | 3300μm x 3300μm |
| Gates | 8 kGE |
| Voltage | 5 V |
| Power | 5 mW, 5V, 1MHz |
| Clock | 50 MHz |
Description
Flats and houses show a large potential for energy saving which is not being activated due to missing low-cost solutions (or too low energy costs!). This semester thesis aimed at developing a technical solution to that problem.

An advanced heating system would measure all room temperatures and several outside wall temperatures, the incident radiation, the wind strengths etc. Additionally it should actively control temperature and ventilation of each room.

For this purpose an ASIC has been developed which is able to collect sensor data and to control actuators over a simple two-wire bus or even over the domestic electric mains (with additional commercial IC). A PC acting as central controller can connect to up to 255 such chips, each of which is able to set or read digital signals, acquire analog levels (via additional AD chip), count up/down pulses and control a at stepper motor.
Related Publication
No related publications yet