FreqSynth (2003)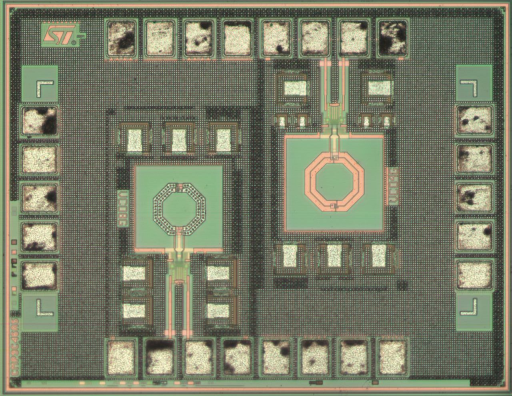 by
---
Main Details
Description
Frequency synthesizers provide the local oscillator signal required by wireless transceivers to perform frequency translation from and to the RF band. Extraordinary hard requirements to the purity and accuracy of the synthesized signal are demanded by mobile communications standards such as GSM and UMTS. Besides these constraints, low power consumption and high integration level are desirable synthesizer attiributes for the application in cellular handsets.

In this project, the design of a completely integrated 4GHz frequency synthesizer for the UMTS standard has been investigated. So far the focus was on the most critical RF building block, the voltage-controlled oscillator (VCO), because its phase noise determines the quality of the overall synthesizer.

Previously, in applications such as GSM receivers, discrete resonator components were usually used for the VCO. But as the modern CMOS technology is getting more advanced and more RF options are added on, a fully integrated implementation of the VCO appears promising and is believed to reduce the cost substantially. Now the bottle neck lies on how to model these on-chip devices more accurately and how to improve their quality furthermore. So in this project, different structures of on-chip inductors and varactors have been proposed, modeled and optimized . Based on this, a 4GHz fully-integrated VCO is finally implemented in 0.13um standard CMOS technology. The VCO has a core area of only 0.1mm2 and will be suitable for the highly integrated synthesizers in the transmitter as well as inthe receiver.
Related Publication
No related publications yet