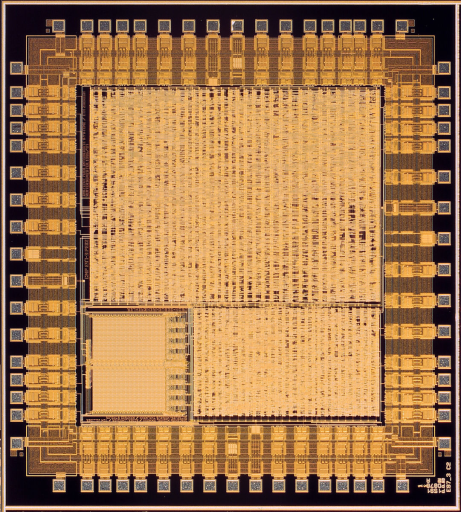 by
---
Main Details
Description
The target of this project was the integration of a ver satile ISDN tax indicator. In contrast to the analogue POTS (Plain Old Telephone System) the digital connection offers two independent user channels and a service channel over the same wire.

The user interface, known as S0 Bus Interface, can handle up to eight different terminals, as phones, data modems or fax machines. With this possible variety of terminals a detailed bill per terminal can be very useful, especially when different parties share the same ISDN port.

With a minimum of external components the developed ASIC is able to monitor the service channel on the S0 Bus. It automatically detects the connected terminals and logs the last 14 calls and the total of amount of cost for each terminal.

The information can be visualized on a connected LCD-Display or it can be acquired by a computer over a Centronics interface. If more data is needed the full service channel can be routed to the Centronics interface. An appropriate computer program can receive all service messages or filter out the packets concerning the billing.
Related Publication
No related publications yet