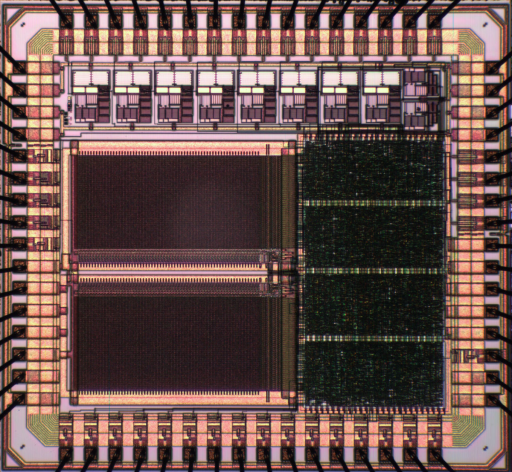 by
---
Main Details
Description
Electron Spin Resonance Spectroscopy demands very accurate control over microwave and radio frequency switches, and generation of trigger signals. The requested time resolutionis 2ns within an overall switching pattern length of severall milli-seconds. Commercial devices are either not sufficient in precision or both too expensive and inflexible.

Adapted to the needs of a new ESR Spectroscope at the laboratory of Physical Chemistry, a pattern generator ASIC has been developed. Programming the on-chip 3 KByte static RAM takes only 50us which means very short interruptions during measurement series.

Efficient run-length encoding provides 254 independent signal edges at intervals of up to 17 seconds. The ASIC contains eight channels. By synchronizing multiple chips, any number of channles can ve realized.
Related Publication
No related publications yet