ScanConverter (1999)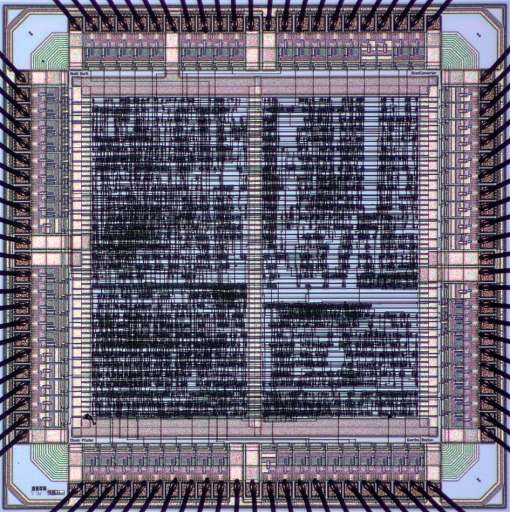 by
---
Main Details
Description
The CCD video camera for medical minimally invasive operation (compare previous projects) delivers excellent video pictures. However, documentation of operation sessions on video tape and distribution to remote rooms with video equipment is a problem. A standard video output for these purposes is a highly desirable feature of the camera system. Due to different resolution and frame timing, scan conversion is required.

The scan converter algorithm has been implemented by two 7th semester VLSI students. The task of this algorithm is resolution reduction, intermediate frame storage, pixel frequency adaptation, even/odd field generation, and interfacing to a Harris video encoder IC HMP8156A.

The main challenges to solve were the large amount of data storage and the totally asynchronous frequencies of the camera (40 Mpixels/s, 30 frames/s progressive scan) and the video encoder in PAL mode (14.7 Mpixels/s, 50 interlaced fields/s). Storage in a single external IC became possible with an SD Ram running at 100 MHz.

The design has been integrated as student chip and included into the LEELOO design. It is fully functional and provides very good standard video images.
Related Publication
No related publications yet