2D_DCT (2001)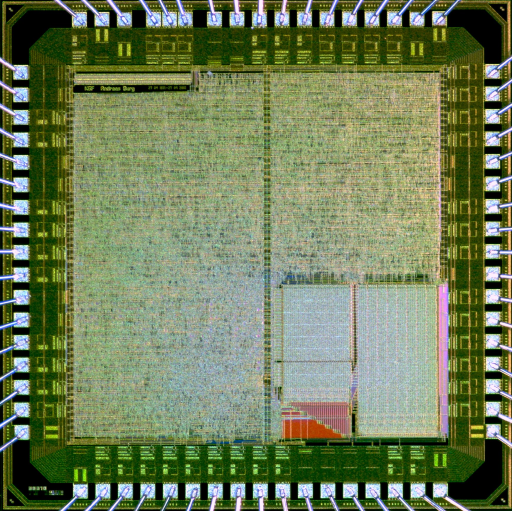 Additional pictures below, click to see larger versions




by
---
Main Details
Description
This is a test chip that utilizes two full-custom latch-based memories that allow the contents to be written and read out in different orders. The first memory is the so called T-memory, where writing is done in rows and read-out is in columns, where as the second memory Z-memory is written in rows and read out in a diagonal pattern.

The chip is also known as the birthday chip, as it was taped-out on the 30th birthday of Frank, there is a small logo on the chip for that.

In addition the chip contains three ring oscillators that differ in the way the Metal-diffusion contacts of their were laid out. The idea is to test how the contact distirbution affects the W/L ratio of a transistor.
Related Publication
No related publications yet