Temporex (2001)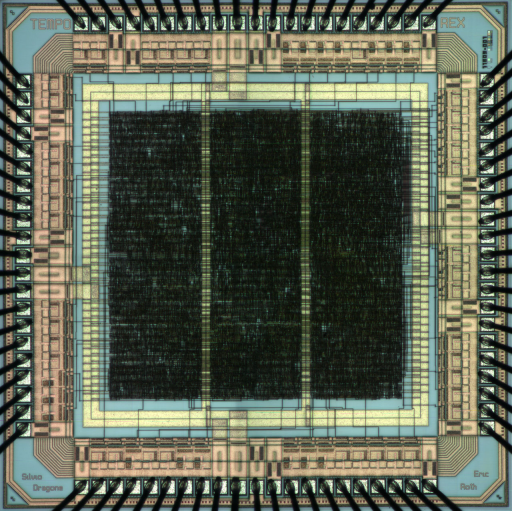 Additional pictures below, click to see larger versions



by
---
Main Details
Description
In professional audio studios all equipment is synchronized to a common clock. Today a dedicated coax cable carries this house sync signal. In the future, FireWireTM could distribute audio data as well as the house sync. The goal of this semester thesis was the development of an interface that translates accurate reference time information from a GPS receiver into reference time packets for a FireWireTM bus.

First, a reliable concept for timing distribution was investigated. Depending on the bus configuration the chip called Tempo Rex generates timing packets itself or advises another bus member to adjust its reference time to the GPS time. In the latter case transfer delays between bus members are compensated using ping packets for roundtrip delay measurements. This method aligns the phase offsets between any two nodes with an accuracy of better than 100 ns.

Tempo Rex was implemented on a CMOS 0.6 um 3LM process from AMS. It occupies a die area of 10.2 mm2. In addition to the ASIC a software interface was developed to directly configure Tempo Rex and the FireWireTM chip set via a serial interface.
Related Publication
No related publications yet