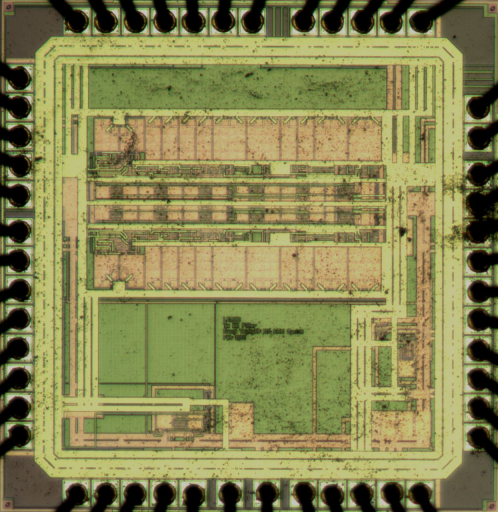 by
---
Main Details
Description
The air interface of the new 3rd generation mobile communications standard UMTS (Universal Mobile Telecommunications System) is based on a wide band, spread spectrum modulation scheme, with several users occupying the same frequency at the same time (W-CDMA). This requires sophisticated control ofeach mobile\u2019s output power in order to establish reliable communications. The developed baseband circuit implements accurate output power control by providing a 40 dB gain control range with a step size of1 dB and an accuracy of less than 0.5 dB.

Basically the circuit acts as a reconstruction filter for the preceding D/A converter. A low pass filter removes spectral duplicates at multiples ofthe sampling frequency which would otherwise violate the output spurious emission mask.

The filter has been extended by the possibility of lowering the current consumption ifthe output signal is small. In addition, means for adjusting the output offset have been added. The corner frequency is controlled by an integrated, automatic tuning circuit.

The filter is implemented in Infineon's C9N 0.25 um CMOS process and has been successfully tested.
Related Publication
No related publications yet